"Regular physical activity benefits both the body and mind. It can reduce high blood pressure, help manage weight and reduce the risk of heart disease, stroke, type 2 diabetes, and various cancers - all conditions that can increase susceptibility to COVID-19" as stated by The World Health Organisation.
As the whole world had to adapt to the strange situation we found ourselves in for 2020 and now 2021, exercise/well being has never been as important as it is now. New measures were put in place for the Misfit Gym -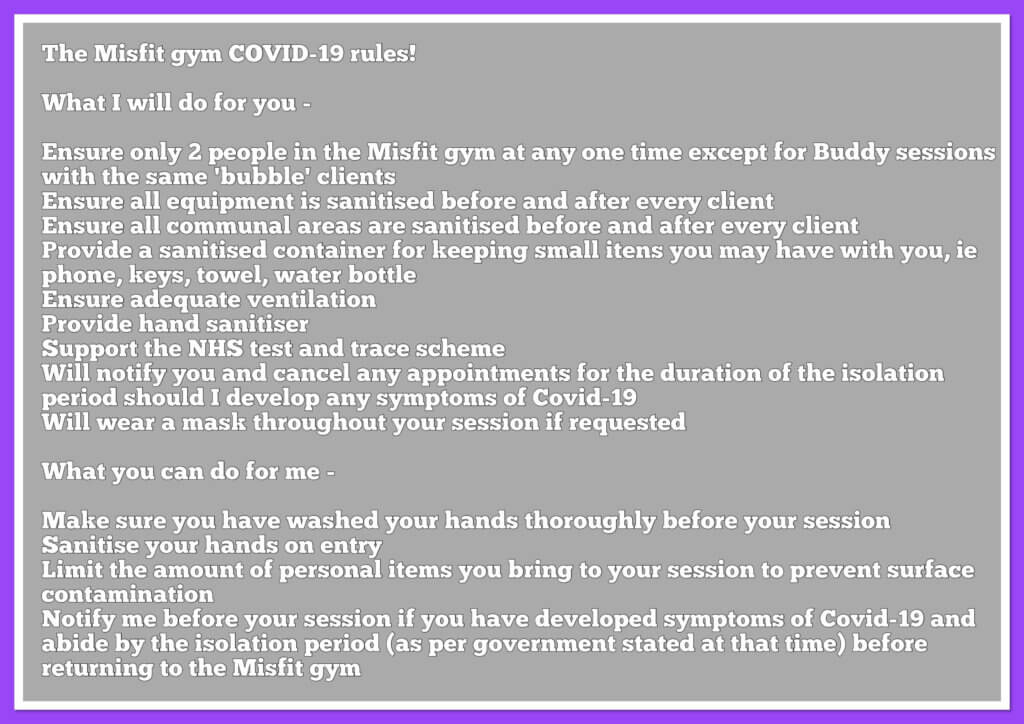 We also had to find new ways of exercising for when government restrictions were in place. When we find ourselves in various tier systems or full lockdown I can offer online sessions or outdoor sessions if in accordance to guidelines. With those in mind, you will find some equipment recomendations throughout the website; please see the following links which you may find useful to help with exercising at home or facing the British weather outside!
Next Step...
If you're ready to let me guide you through your own journey then just drop me a line